The International Women's Forum is a membership organization of more than 7,000 diverse and accomplished women from 33 nations on six continents. In this podcast, IWF Michigan President Anne Doyle invites some of IWF's exceptional members to chat about life in leadership and how they're changing the game.
Episodes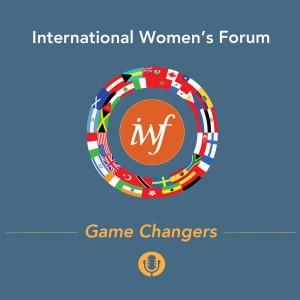 Tuesday Mar 30, 2021
Tuesday Mar 30, 2021
According to a recent study, false news reports are 70% more likely to be retweeted than factually accurate reports and they reach recipients 6 times faster. In this episode, Willow Bay shares useful tips on how to protect yourself and your organization from disinformation and misinformation. She highlights why people are susceptible to disinformation and the importance of being not only a conscious and critical consumer of content but an ethical creator as well.
Guest: Willow Bay, Dean of the University of Southern California Annenberg School for Communication and Journalism, member of IWF Southern California.
To learn more about the International Women's Forum visit iwforum.org.