The International Women's Forum is a membership organization of more than 7,000 diverse and accomplished women from 33 nations on six continents. In this podcast, IWF Michigan President Anne Doyle invites some of IWF's exceptional members to chat about life in leadership and how they're changing the game.
Episodes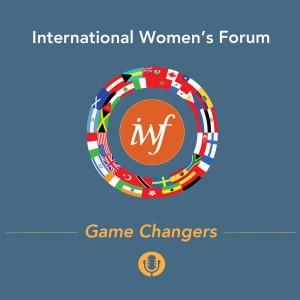 Thursday May 07, 2020
Thursday May 07, 2020
The global food supply is under intense pressure from COVID-19, which is affecting nearly every aspect of human life. In this episode of "IWF Game Changers," we hear from two members on the front lines of global food production and distribution about how this crisis is impacting availability around the world. Karen Caplan is President of IWF Southern California and CEO of Frieda's Specialty Produce. Karla Chambers is Treasurer of IWF Oregon and co-owns Stahlbush Island Farms.