The International Women's Forum is a membership organization of more than 7,000 diverse and accomplished women from 33 nations on six continents. In this podcast, IWF Michigan President Anne Doyle invites some of IWF's exceptional members to chat about life in leadership and how they're changing the game.
Episodes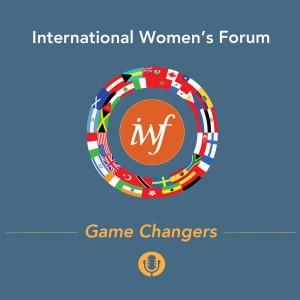 Wednesday Jul 14, 2021
Wednesday Jul 14, 2021
Ambassador Roberta Lajous shares her unique perspective on democracy, including:
what she perceives as the greatest threat to democracy today
what European governments offer their citizens that is particularly useful for women
how the world views democracy in the U.S. in light of recent events
advancements of women in politics in Mexico, and 
how the Cold War and Cuban Missile Crisis inspired her lifelong passion of foreign relations and international affairs.
About the Guest: Roberta Lajous has been the Mexican Ambassador to Spain, Cuba, Austria, and Bolivia, as well as a Representative of Mexico to the UN. She is the former President of IWF Mexico.
Learn more about the International Women's Forum by visiting iwforum.org.