The International Women's Forum is a membership organization of more than 7,000 diverse and accomplished women from 33 nations on six continents. In this podcast, IWF Michigan President Anne Doyle invites some of IWF's exceptional members to chat about life in leadership and how they're changing the game.
Episodes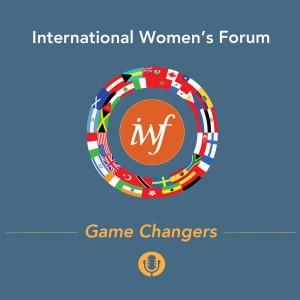 Tuesday Jan 12, 2021
Tuesday Jan 12, 2021
Is it possible to make money investing in companies that have a commitment to positively impacting our society and the environment? This week's guest, Karina Funk, has proven that it is.
In this episode, Karina shares her perspective on ESG, how women in senior leadership roles can influence where money is invested and more.
Guest: Karina Funk, partner with Brown Advisory, Chair of their Sustainable Investing and Co-Portfolio Manager of their Large-Cap Sustainable Growth Strategy. Barron's named Karina as one of the 100 most influential women in finance.